Group Disability Insurance
If an accident or illness prevented you from working, how would you keep up with expenses? Disability insurance takes away that worry by helping to safeguard your income. Protect all you've achieved and everything you enjoy at your current income level.
Help protect your income up to age 75.
Provides protection if you're unable to perform your regular occupation.
LONG-TERM DISABILITY PLUS
Help protect your income up to age 75 with additional benefit options available.
Long-Term Disability Plus offers many value-added options to give you extra security.
Pays a monthly income benefit for up to five years.
Offers the flexibility to tailor your disability coverage to meet your specific needs.
Call 1-800-621-8981 to speak with an ABE Insurance Plan Specialist.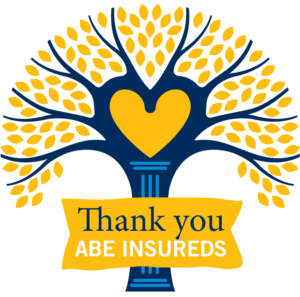 Your generosity made over $7.6 million in grants possible for 2022
Member-donated dividends1 help ABE fulfill its mission to advance the American justice system and the rule of law by funding law-related research, educational, and public service projects and programs. ABE has awarded over $325 million in grants to date. These grants are only possible thanks to donated dividends from our generous ABE insureds.
1Dividends are not guaranteed.
"Most of us are aware of the need for life insurance, but don't know the security that comes with having disability insurance. You never think about it when you are young and fit – maybe until it is too late. It is a risk you don't want to take. ABE insurance products protect me and my family."
The experience of the people described in this material may not be representative of the experiences of other members.