High quality insurance and affordable rates for ABA lawyer members.
High quality insurance. Affordable rates.
ABE offers group insurance plans from New York Life,1 exclusively for ABA members.
1Underwritten by New York Life Insurance Company, NY, NY on policy form GMR.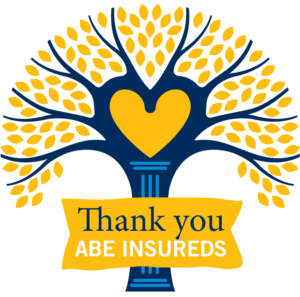 Your generosity made $6.8 million
in grants possible for 2019
Member-donated dividends2 help ABE fulfill its mission to advance the American justice system and the rule of law by funding law-related research, educational, and public service projects and programs. ABE has awarded nearly $300 million in grants to date. These grants are only possible thanks to donated dividends from our generous ABE insureds.
2Dividends are not guaranteed.
"I do like that my ABE dividends help support such valuable and necessary charity work in law. But, in truth, that wouldn't be enough if it was costing me more to get the coverage I need. The fact that ABE also had such affordable rates made it a clear-cut choice for me."
Call 1-800-621-8981 to speak with an ABE Insurance Plan Specialist.