About the American Bar Endowment
Insurance that makes a difference.
Lawyers across the country trust the American Bar Endowment (ABE) to help protect their families and firms. We sponsor quality, affordable group insurance products, exclusively to Bar Association Members. ABE-sponsored insurance is designed to generate dividends,1 which Bar Association Members can choose to donate to ABE. These contributions help fund research, educational, and public service projects of importance to the public and the profession.
ABE offers experience-rated group insurance plans from New York Life.2  The breadth of ABE-sponsored insurance products includes Term Life, Disability, Professional Overhead Expense and more, to protect Bar Association Members through every stage of their personal and professional life.
The unique charitable giving feature of each ABE-sponsored insurance program gives Bar Association Members the opportunity to donate their dividends3 and, by doing so, claim a charitable contribution deduction on their personal tax returns. In this way, ABE helps lawyer members meet their professional obligation to improve the quality of justice in the United States, while providing important insurance protection for themselves and their families.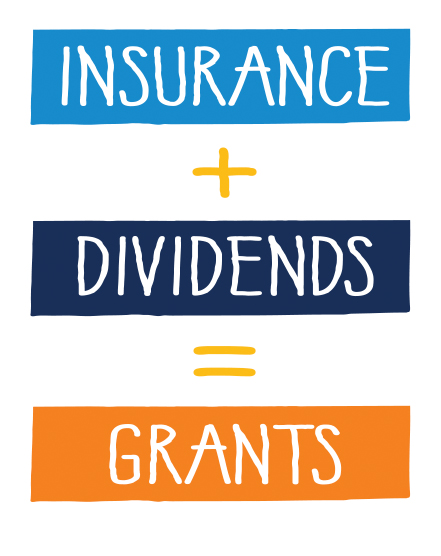 Bar Association Members purchase insurance through ABE.
Members donate any available insurance program dividends back to ABE.
ABE grants fund law-related research, public service, and educational projects and programs.
1,3 Dividends are not guaranteed.
2 Underwritten by New York Life Insurance Company, NY, NY. Policy form GMR.
Disclaimer: Bonnie Czarny (ABE). ls licensed In AR. Ins. Lie. #404091 and CA. Insurance License # OH99426.
All ABE-sponsored Insurance is designed to generate dividends; however dividends are not guaranteed. For more
Information, visit our dividend notice page.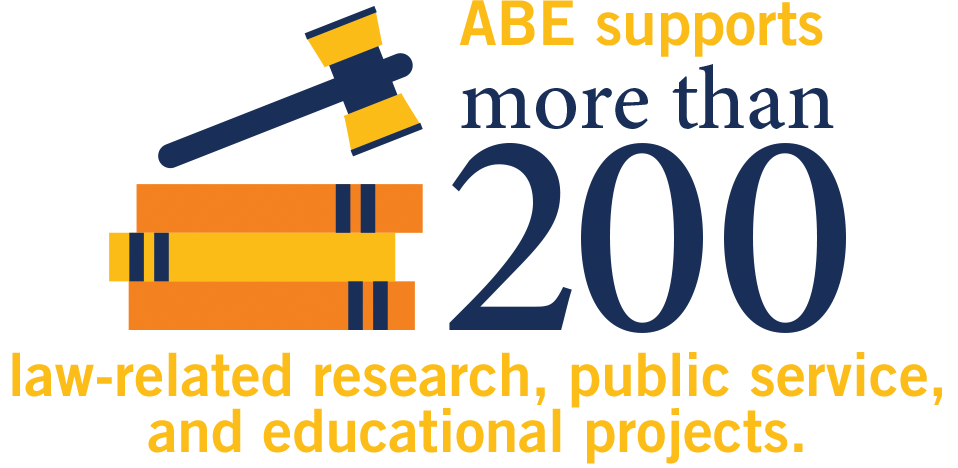 Over $325 million in grants awarded to date.
ABE's unique role is to support law-related projects and programs that advance the administration of justice. In addition to annual grants to the American Bar Foundation and the Fund for Justice and Education, ABE Opportunity Grants provide support for programs and projects that address urgent legal needs in local communities.
Lawyers make this support possible. When you participate in an ABE-sponsored insurance program and donate your dividends, you become the ABE's partner in continuing our long and proud tradition of charitable giving.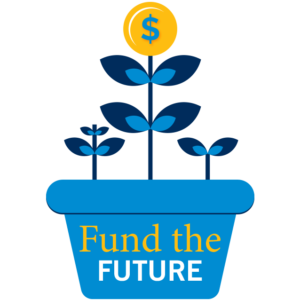 Meet the ABE Board of Directors.